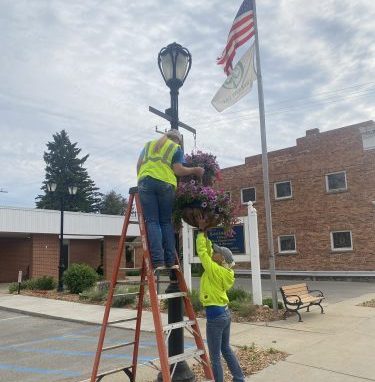 Flowers Are Blooming in the Village!
Flowers are popping up in Lexington just in time for summer! Catch the Department of Public Works this week hanging baskets of flowers on street lamps around the Village. The DPW puts up a lot of the Village decorations so be sure to thank our workers in yellow!
The Village Gardening Committee also has been planting flowers in front of the Village Office and throughout the Village parks. Their hard work keeps the Village looking as beautiful as ever! They are looking for more volunteers, so if you would like to help keep the Village beautiful and are not afraid to get some dirt on your hands, contact the Village Office to find out more information!