The Environmental Committee is seeking volunteers. Please stop by the Village office and complete an application if you would like to serve on this committee.
---
Meeting are held the second Thursday of every month at 10:00 AM at the Lexington Village Hall.
Personnel
Chair Person: Cindy Davis
Trustee: Joanne Adams
Trustee: Kathleen DeCoster 
Trustee: Jeannine Wypasek
Trustee: Sue Pomilia
Trustee: Martha McClelland
Trustee: Vacant
Learn more about caring for your trees by reading these Tree City USA bulletins: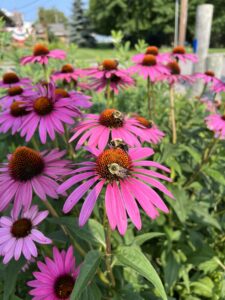 The environmental committee is not all about trees!  Here is a picture of one of the bioswales here in town, which is a prime example of how this committee is helping control the storm water runoff.  Got questions?  Reach out to a committee member, they are a wealth of knowledge.